Hey gorgeous,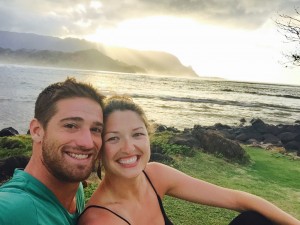 Last week I went on vacation to Kauai. It was the best vacation ever. That's a breakthrough for me.
Truth: I used to SUCK at vacation.
Vacation used to be a source of shame, stress (say what?!) and even embarrassment.
These thoughts used to bombard my consciousness:
"Is it okay for me to take time off?"
"Should I work while I'm away so I don't feel guilty?"
"Will I be judged for spending money on my happiness and pleasure?"
"Do I deserve this?"
"How can I make this vacation perfect??"
I'm happy to say those questions are complete.

Here's where I'm at after a beautiful time away from wi-fi, texting, social media, and email:
My body deserved and cherished this time off and I'm more awake and on purpose in my business because of this vacation.
My relationship deserved this kind of romance and our love has grown leaps and bounds because of the time and attention we put into this 8-day date.
I let go of expectations and let go of my need for control. Letting go allowed my man to lead me and whisk me away to a gorgeous island so I could relax in my feminine essence without a single masculine business structure to distract me. The need for perfection dissolved because I was present, living in NOW o'clock.
We turned off our wi-fi and shut down our laptops. Feeling guilty was not an option. I set up boundaries and honored my needs through a simple: "I'm away from email" message-reply system.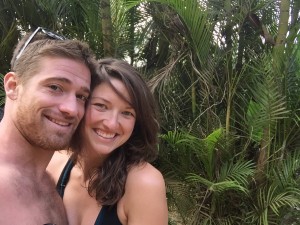 We woke up to roosters cock-a-doodle-doling every morning at 6 AM…. and we LIKED it!
I've returned now with more energy than ever to support my precious clients.
My ideas got to simmer and grow inside my relaxed state of being.
Today I feel READY, inspired, and energized.
Best vacation ever.
To anyone out there struggling with the concept of vacation and or the possibility of self-care, may this message give you permission to take a guilt free adventure into your relaxed heart and joy…
Because you deserve it.
Love,