Hey gorgeous, I have exciting news!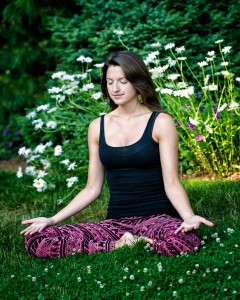 Do you want to experience mental, emotional, and physical peace DAILY?
Do you want to learn different ways to meditate and create a sustainable meditation practice? 
Do you want to find gratitude in all things and discover the secret to true happiness?
An awesome company in San Francisco has hired me to create a 30 Days of Mindfulness Challenge! I've designed a 30 day practice for you to cultivate different activities into your life to make you happier. You'll find videos, guided meditations and journaling prompts to bring more awareness into your life all accessed through an app on your phone!
To participate in the challenge (for FREE) click here: https://www.lift.do/plans/348667-30-days-to-mindfulness
If you want one-on-one support from me throughout the challenge for just $14.99 per week, click here: 
https://www.lift.do/getcoached/234-chrissy-brady-smith?plan_id=348667
I have combined my 6 years of transformational training in meditation, life coaching, and other healing modalities for you to get a taste of the coaching I offer at a ridiculously affordable price! There are already 564 people participating in the challenge and it won't be the same without you there!  
Here's what you can expect: 
Week 1 is all about Meditation. I recorded a sampler of 7 different guided meditions for you to try which will quiet your mind, soothe your emotions, and relax your body.
Week 2 is on self-awareness and gratitude. This is where you will write in your journal and activate the creative side of your brain by finding gratitude in all things, even the challenges.
Week 3 is about self-care and self-love. Mindfulness won't stick if you don't take care of yourself. This is a profound week for you to exquisitely love yourself, all of yourself.
Week 4 is all about giving and receiving. This is a beautiful week to take full responsibility for the energy you give and receive in this world.  This week has the capacity to change your life forever.
Bonus:  Mastering your fear. My favorite subject. These final two challenges will support you in relating to your fear as your power.
Can't wait to see you there!
All my love,
Chrissy