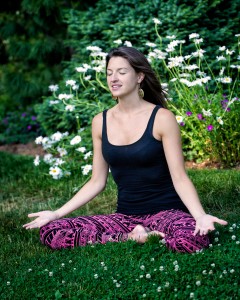 Have you ever witnessed a woman stand out in a room with grace and magnetism?  Could you feel her? Her power, her wisdom, her confidence, her love, and her humble presence? Did you want to know her?
This week's copy of the Empowered Woman's Newsletter contains one of the most important behaviors that all empowered woman embody.
An empowered woman commits to her inner work.
She takes full responsibility for how she shows up in the world. She doesn't react- she responds.
She shines light on her darkness, faces her demons, and owns her shadows with love. Her shadows can't own her when she owns her shadows.
She transforms her self-defeating patterns and limited beliefs into new belief systems based on the TRUTH. When she gets hurt she doesn't make up stories about why this happened to her (like a victim…),  she simply steps outside herself, finds the truth, and steps back into her power.
She has compassion for her little girl. When she's triggered, sad, or mad at someone, she has the awareness that she is not responding to the specific situation at hand, but honors how this situation may be triggering a time in her life long ago that was scary and painful. This awareness brings her out of her ego and back into love.
When she misses the mark, she forgives herself. She is her own best friend.  If a loved one or co-worker misses the mark, she forgives them too. She'd rather be happy than right.
How do you commit to your inner work? Comment below! I'd love to feature you in an upcoming newsletter celebrating the empowered women in this community.
We have 20 women committing to their own inner work this weekend at my retreat, Celebration of Woman. It's a 3.5 day process of letting go of everything that no longer serves you, all the while receiving unconditional love from the feminine.  It's a weekend celebration of the FULL range of women, and it's my absolute favorite retreat to lead.
Our next workshop is in June, and I'm more than happy to have a complimentary call with you to see if this retreat is right for you. Email my team at chrissy@new.chrissybradysmith.com to set up a time to chat.
All my love,
Chrissy