Private Intensive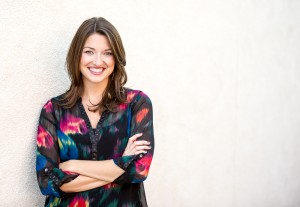 Believe & Deliver
Claim your Message as a Wild Woman Entrepreneur.
If you're a woman entrepreneur with a big desire to serve, but constantly struggling to show up and deliver,  I have a few questions for you.
When someone asks you what you do, how do you respond?
Are you lit up and excited to share a clear description of your work?
Or do you cringe with shame and try and change the subject?
If you "cringe and avoid" that means one of the following breakdowns is happening in your business:
You're not clear on your message (what you stand for).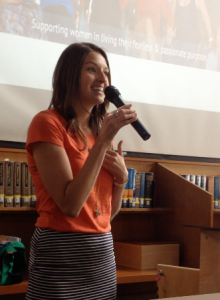 You're no longer inspired by your message.
or
You're faking it inside a message that isn't yours.
Don't worry sister, I've been there.
There was a time when I was living out every single one of these breakdowns.
Sure I was making great money as a business coach for new coaches, but I was an emotional wreck, creatively blocked, and uninspired.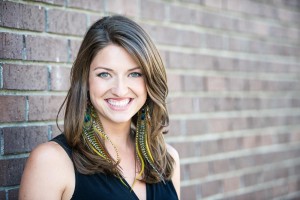 Hi, I'm Chrissy Brady-Smith, life coach for women entrepreneurs. I believe business to be a rite of passage, a portal that shows you how big you can play as you move through the emotions of fear, shame, and worry. The other side of this initiation makes you open and available for your Soul Message to find you.
My mission is to help you find & deliver your SOUL message that carries you to new heights of creativity and inspiration, making all thoughts of quitting disappear.
I coach on this subject because there was a time just a short while ago when I suffered inside a message that wasn't mine.
I thought my business message would "sell" which cost me my vitality, happiness, and purpose as a woman. But body knew better and so did my heart.
How'd I get out of this funk? I called on a new archetype of feminine leadership: The Wild Woman Entrepreneur.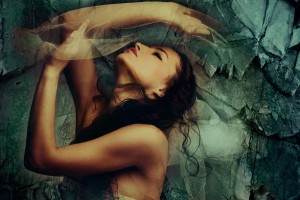 The Wild Woman Entrepreneur connects two archetypes:
The Modern Day Business Woman (driven, focused, logical) + The Ancient Wild Woman (untamed, surrendered, sensually & emotionally awake)
With the wild woman's help, I returned to the wisdom of my body, heart, and intuition and found the message of my Soul.
The Wild Woman helped me:
-Believe in myself and stay the course no matter what curve ball life threw me.
-Remember the purpose I was born with so I'd never search outside myself for answers again.
-Deliver my message with unwavering faith and authenticity without shame or insecurity getting in the way.
Most of all? The Wild Woman helped me let go of all the fearful worries of my mind telling me that I was too much, too woo-woo, or too spiritual.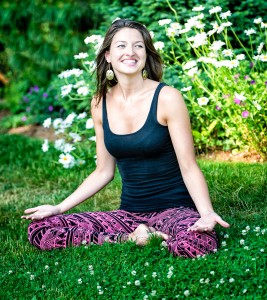 The Wild Woman filled my cup with so much love that being misunderstood or rejected never phased me again. My purpose mattered most. My mission to serve other Wild Woman Entrepreneurs made me an irresistible magnet for similar women with the same desires. I stopped trying to make everyone happy and focused on my own happiness first.
The Wild Woman gave me permission to be myself in all of my offerings, newsletters, and videos.
So what's a Soul Message?
Your soul message is the inspiration that weaves through your offerings, blog posts, and overall rhythm as an entrepreneur.  This is what you're known for and stand for. It's your legacy.
If you're not inspired by your message, you won't have the strength to get up and spread the Word. Soul messaging is about vulnerability, truth telling, and transforming your shame into self-worth. Every woman's message has a different flavor, and yours is JUST around the corner.
You simply need a mentor to listen for your greatness. I'm your woman.
If you find yourself spinning in fear and self doubt over the message you're meant to share with the world, I have a Divine opportunity for you.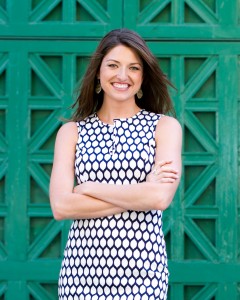 Believe & Deliver
An intensive to Claim your Message as a Wild Woman Entrepreneur.
In this all day intensive, you'll meet me at a luxury hotel in San Francisco, Bali, or Miami and together we'll heal the blocks in the way of your Divine Feminine Message.
This Intensive will help you if any of the following struggles are showing up for you now:
-Overwhelming emotions take you out of the game.
-Discovery sessions scare you more than energize you.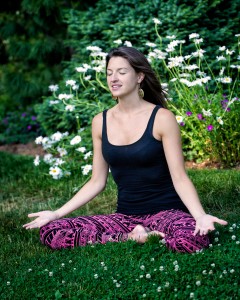 -Copywriting for your business stresses you out more than inspires you
-The money you're making has become more important than the relationships you're building.
-You don't want to be "found out" for being inauthentic.
-You hate showing up online because embarrassment or shame stop you from hitting post.
-Your body is telling you something is off, but you continue to ignore the signs.
-You've started taking on clients who go against your gut reaction and you're now beginning to resent them.
The next sentence I say with love.
I share these struggles with you because each one derives from your confusing, uninspired, or inauthentic message as a woman entrepreneur.
If your message doesn't lift you up into new heights of creativity and inspiration every single day, that means your purpose is being wasted.
This is urgent.
I'm telling you there's another way to live. There's another way to lead. There's another way to succeed.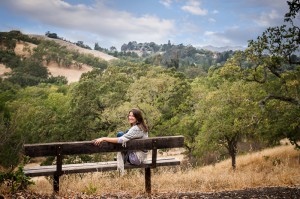 RIGHT NOW there's a whole tribe of people waiting for you and your message to emerge. The only person in your way is, you guessed it,
YOU.
That's why the main focus of this intensive is to help you believe in yourself again.
I'm here to help you get back in your power even though your creative genius is blocked. Even though your message is lost. Even though your inspiration is gone.
You can reclaim your power in only ONE day with me. I want to make it virtually impossible for you to say No to this.  Because what you're saying YES to is 100% worth it.
Having a clear and inspired message is the number one goal of a Wild Woman Entrepreneur.
In our intensive I'll teach you how to seduce the real, raw and vulnerable message that is already within you. I swear, it's RIGHT in front of your nose, but you need to stop trying so hard and just *see* it.
We'll do deep healing deep dives. Each coaching session within this intensive requires your feminine energy, body, and emotion. That's it! With this perspective, your message will find you because you'll be open and available to receive it. I'll take care of the rest. 
No force, no masculine effort. No more doing it "right." No more "shoulding" yourself to death.
Just a day to remember who you are and what you came here to do.

In this Intensive I'll help you:
-Develop a soul message that's so real, vulnerable and inspiring that it actually lifts YOU up, making the thought of quitting and feelings of burnout disappear.
-Find the crystal clarity you've been looking for in your message so your confidence can take the lead as your insecurities let go.
-Powerfully tell anyone what you do, who you serve and how you do it with ease and joy, leaving complete strangers touched, moved and inspired.
-Break free from old stories, paradigms and beliefs that keep you small and limit the impact you desire.
-Process triggering emotions that interfere with your messaging so you're no longer taken out by upset,
fear, shame, or anxiety.  
-Awaken your creative genius when you're feeling blocked so you're excited to write your newsletters, sales pages, and preview calls as opposed to dreading them.  
-Remember the purpose you were born with so you're no longer searching outside yourself for your answers
-Develop a trust in yourself SO BIG that confusion no longer tackles your ideas.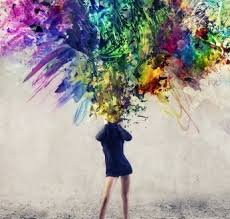 But how will it feel?
Pleasurable. Joyful. Surprising. Transformational and "OMG" Mind Blowing.
It will also be be emotional, but I wouldn't have it any other way.
Why? Because I'll teach how to follow your Love again. When love is the bottom line there's a whole lot to cry about. I'll be right there with you sister holding sacred space for your tears.
Your emotions hold important lessons, and I'm committed to listening to your emotional wisdom and will never ever making your tears, fears, or insecurities wrong.
With the Wild Woman leading the way, your message will find you again.
What does this Intensive Include?
–Free 30 minute consultation call to design the day around what you want to receive
-Soul Messaging Packet to Fill out Before our Intensive so I can zoom in on your fears and insecurities as a woman entrepreneur. I'll ask the right questions to help me tune into your divine message you're not even aware of yet. I'll look through your website, blog posts, and the message between the lines of all of your communications online and see what's missing or holding you back. All of this is done before we begin.
-Meditations, breath work, and sacred breakthrough coaching to unveil your message through the power of your body, energy, and intuition.
-Lunch, snacks, and tea on me
-Sacred assignments to take home
-Integration Call 2 weeks after intensive (1 hour)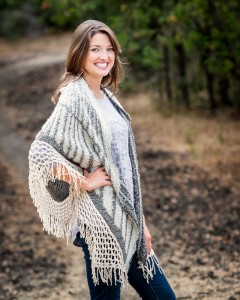 Schedule of intensive:
8:30: Arrive at Luxury hotel and my assistant will check you in.
9:00-9:30 Meet and greet over tea in our work room Suite.
9:30-12:00 First deep dive into your fears, insecurities, or anxieties through soul coaching, meditation, and some feminine movement to wake your up your soul.
12:30-1:30 Talk it out over a Divine lunch, and integrate the openings.  
1:45-2:45: Back to coaching: Burning of old beliefs, habits, and thoughts that no longer serve you.
3:00-3:30 Tea and snack break.
3:40-5:40 Final Deep Dive to claim your message, pulling all my feminine, intuitive stops to get there. Think breathwork, kundalini energy, and art.
5:50-6:00 Quick potty Break
6:00-7:00 Completion ritual and integration support to bring your message HOME.
Believe & Deliver
Claim your Message as a Wild Woman Entrepreneur
Investment:
$3,000
But wait! If you sign up for this intensive Before April 10th, you'll receive this incredible bonus: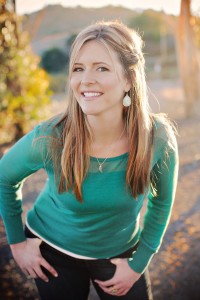 A one hour MESSENGER SUPPORT call with Copywriter and Social Media Expert Emily Nelson.
Emily works closely with passionate entrepreneurs and mission-driven organizations to elevate their marketing strategies and create powerful copy for their brand. She helps her clients share the story of their brand to targeted audiences through videos, email marketing, social media, website copy, and PR outreach.  Emily's creativity and organized implementation ensures measurable results for her diverse span of clients.  
After our intensive she'll help you design a marketing and social media plan that is clear, simple, and gets measurable results for your brand or business.  She'll give you coaching on how to powerfully connect with your followers in every email, blog post, social media update, video, and web page that you create.  I trust Emily's intuition as a copywriter more than any other woman, and you don't want to miss out on her laser focused support.
But only if you register before April 8th.
For more information schedule a free coaching session to see if we're the right fit.