Integration & Reinvention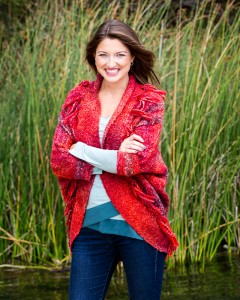 Hello seeker… 
In this program grounded in self-love, mindfulness, and trauma healing, I'll provide the safest space for you to remember your wholeness and perfection despite what has happened to you or what you have chosen to believe about yourself. Imagine finding the freedom in risk, the gift in the heartache, the growth in the breakdown, and the Yes to the present moment- despite any curve ball life throws you. These possibilities are you living out your purpose with love, awareness, and compassion. As a certified life,  my training includes Inner Child Work, Shadow Work, Somatic Experiencing, Emotional Release Work, Dance Healing,  Sensuality/Sexuality healing, Mindfulness, and over 5 years of facilitating Rites of Passage retreats for women to heal from the past and remember who they truly are.
---
6 Month Integration Package
This integration process is designed to keep your healthy self online after your workshop; where your healthy self becomes a way of life, rather than a concept. My hope is that this integration package will support you in keeping the healing you experienced at any of my workshops alive for the rest of your life. This is where the rubber meets the road, so to speak. Together we'll honor your desires as a woman and create the radical change necessary for you to live an extraordinary life full of presence, passion and purpose – even when the contraction hits.
In this package you will:
Fall in love with your whole self, even the parts you have judged as ugly, too much, or not okay.
Transform your insecurities into your strengths, and know in your bones that you're enough exactly as you are now.
Heal traumas from your past that keep you stuck in unhealthy patterns and behaviors today.
Balance your emotional yo-yo so you're not taken out by depression, anxiety, shame, panic, or anger.
Experience your contractions fully so they can elevate you to your next level of leadership as a woman.
Own your power and no longer shrink in front of others.
Learn to love your body and release it of any lingering shame that interferes with your relationships and intimacy.
Strengthen your intuition so you can confidently go after your dreams, make good decisions, and set up healthy boundaries aligned with your true self.
Transform your relationship to fear in such a way that it leads you instead of stops you from achieving what you want in life.
(Actually) learn how to meditate in a way that's personal and unique to you so you can experience lasting change inside your mind and out in the world.
This package includes:
2 hour skype intensive to begin our journey together.
12 hour long sessions done by phone or Skype over the course of 6 months.
Detailed Welcome Packet for you to fill out before our coaching so I can laser focus in on your intentions and challenges.
Welcome Packet of Orientation Materials and Book Titles to set you up for physical, emotional, mental and spiritual success on this journey together.
Breakthrough Homework Assignments in between sessions to keep your transformation alive. These assignments include:

Collage and Art activities
Reading assigned books/ or chapters
Meditations
Emotional Release Work
Dance and Movement
Inner Child Journal Assignments
Sexuality Exercises
Breakthrough conversations with family or friends

Weekly email support.
Pay-In-Full: $5,000 (save $500)
Payment Plan: Deposit of $2,000 followed by 5 monthly payments of $700.
---
Email me at Chrissy@new.chrissybradysmith.com to set up a conversation to see if these programs are right for you with the subject line: Coaching
---
Testimonials:
"With Chrissy's loving support I finally had the courage to make peace with my darkness. She showed me what it means to be a real woman, where it's safe to accept all parts of myself. She taught me how strong is different from tough, how vulnerable is different from flawed; how strong and vulnerable can coexist. I forgave myself of my past mistakes, healed my sexuality, awakened my sensuality and in the process found my femininity. I now understand how powerful my natural heat is and the vital role it plays in my relationship with my husband. I have fallen in love with every part of body and soul and I am finally free to be me. During our coaching process I have said and done things I have never expected to be able to say or do alone or with anyone. I am so grateful for her work, for it didn't just change me, it is having a ripple effect throughout each role I have in my life as a wife, mother and a coach for purpose-driven women." Mari; Entrepreneur, Wife and Mama from Finland.
"I knew it would be valuable to work with Chrissy, but at the time I viewed it as a big expense in my meager budget. What I've discovered is that it was actually a lifetime investment which has paid off a hundred times over. I am still using the tools I learned from our work together long after our final call. I am still having breakthroughs using Chrissy's techniques. And I am still using the knowledge and inner strength I earned in our time together to heal old wounds on my own, safely and lovingly, whenever they show up in my life. There is literally nothing I could have spent this money on that would be more valuable." Mar; Entrepreneur living in Colombia.
"I felt trapped by anxiety and self-criticism for years, and Chrissy, in her incredibly accepting and gentle way, allowed me to see this self-sabotage clearly for the first time. Words cannot express how liberating working with her was. She helped me create the space I needed to let go of who I used to be and who I am supposed to be. Now I can simply be me, and it is a wonderful way to live. I've worked with numerous therapists in the past, and now, at a time when I am faced with some of the most difficult life events yet, I have emerged with a healthy strength and more sure of myself than ever before thanks to Chrissy's coaching.  I used to find "soul searching" a terrible cliché, but whatever it is labeled, working with Chrissy forced me to dig deep and face my demons in order to discover that I do indeed have the fortitude for life, and there is joy even in hard times- imagine that." Molly, Physician's Assistant, Age 31.
"I chose to work with Chrissy to deepen my self worth in romantic partnership and my life. From the moment I paid my life started to shift, offering me opportunities to choose empowerment and relationships that honor me. Two days after our intensive I had two men formally ask me out on dates with deep honoring to my life's purpose and a client offer me a $10k contract for work that just two years ago they offered to me for $1k. Chrissy can hold the space for your power to come through, the question is how powerful you want to become." Kelly, Entrepreneur from Oakland.
"When I first reached out to Chrissy to start working together, I wasn't sure exactly what I was seeking except that I was ready to do deep work that I knew in my heart would help transform the way I live my life. The time we spent together ended up being that, but so much more. I was able to crack open parts of my heart and ego that I didn't even know existed. I could go on and on about the many ways that this work, and Chrissy's wise, genuine, and personalized support impacted me, but the biggest takeaway is the ease at which I feel in my own skin now. There's an acceptance that has washed over me and I now wholeheartedly believe that I am enough, and also not too much. Chrissy helped me see that there was nothing to "fix" but instead an opportunity to shine light on all of the parts that make me whole. I'm beyond grateful for how committed she was to my journey and growth, her honesty and vulnerability, and the space she was able to hold for me week in and week out." Dani, Sales Strategist
"Chrissy's impeccable intuition as a coach allows her to identify your limiting core issues and bring them to light in loving, safe ways.  Her commitment to empowering others is unshakable – I've seen Chrissy break down barriers in others that have taken a lifetime to build, and only minutes with Chrissy's coaching to dissolve."  Emily, Executive Assistant, age 35.
"I hired Chrissy because I realized that in order to grow to the capacity that I desired as a woman I needed to head my own advice and invest not only in myself, but in someone that could compassionately guide me through new territory. I was drawn to Chrissy's authenticity, something that radiated throughout the duration of our time together. In hindsight I am amazed by how much I grew and what I accomplished during our coaching. Her guidance, capacity to listen, and explorations were all so beneficial in helping me gain clarity about who I am and what I stand for in the world. Above all, I was most touched by her capacity to really see me. Through her feedback I felt for the first time in my life I felt as though I was seeing myself the way in which others who had always believed in me saw me – capable, confident, and clear in who I am and what I am here to share." Sarah, Entrepreneur and Yoga Teacher.
"After one hour with Chrissy I was able to free myself from the need to constantly be accepted by others. It's been so freeing to just "be" around others and not feel the constant urge to kiss ass all the time. The best part is that my business as a health coach with Herbalife has grown by leaps and bounds simply by my ability to deliver to clients the messages they need to hear, not what I think they want to hear." Melissa, Mom and Entrepreneur.
"Chrissy's coaching has revealed in me a resource of strength and self-love which I go to every time I am tempted to surrender to old habits of self-sabotage. This resource has especially helped me in my relationship with my husband, empowering me to communicate more clearly and lovingly without falling into a vortex of conflict and misunderstanding." Kristen, Mama and Doctor.
"Right from the first time I worked with Chrissy in a workshop, I had a strong feeling that she was the person I needed to help me with the most pressing issues in my life. I was right. Chrissy helped me to transform my life, and helped me overcome an issue that was plaguing me for over ten years and causing me tremendous amounts of suffering. Chrissy asks great questions and makes me feel really safe, and I think she is one of the most naturally gifted coaches I've ever met. " Aaron, Relationship Coach
"One feeling I remember so clearly during my first conversation with Chrissy, was this unyielding tidal wave of desire to transform my life experiences thus far, into the work of deep meaning. I was worried about finding my 'what' and 'how'. I had looked for both outside of myself for so long, I was worried I would never find them. My work with Chrissy helped me dive within, hear and heal parts of me I have put in some far away corner because they felt too painful to give attention to. Pain revealed grief, grief revealed hurt, hurt revealed love. This work has pushed me to go further than I knew was available, and amidst inquiry into self love and pain, I found more questions, and more answers than I even looked for. As for the effects, I am watching myself show up as my authentic self more and more with each day. I embraced my wounds as much as I embraced my strongest, shiniest parts. I found my 'what' and 'how', but more importantly I found my 'why'. " Petra, Reiki Master
"I have attended several workshops facilitated by Chrissy and am always so impressed and inspired by her skill, grace, humor, and authenticity, not to mention the boundless love that she showers on every single workshop participant. She truly is a light worker – her attention and utmost belief in each of our innate goodness helps us to see that goodness in ourselves and inspires us to let it shine. I have been transformed through my interactions with Chrissy and have witnessed others crack open and step out of their fear, shame, and wounds and into their empowered, full selves through their work with her. She is an inspiration, and a huge stand for women everywhere to create, live, and expect abundant lives! Chrissy truly walks her talk in terms of facing fears and living authentically and she is changing the world around her along the way. " Leah, Bohemian Gypsy
"Chrissy brings real warmth, compassion, and leadership to her therapeutic approach with clients. Through personal inquiry and somatic body work, she has this rare ability to bring out in a person exactly what that person needs in that moment. Human psychology is complex, and at times we need help from a safe and skilled person to allow ourselves to reach deep inside of us, down into those emotional places that are just difficult for us to reach on our own. With Chrissy sitting right across from me, I went to those places — for me, where sadness and fear was living  — and on the other side I discovered new insights and pearls of wisdom I hadn't before. I was shocked at my experience because it was completely unexpected, yet it was real, and I ended up feeling so much lighter and got a sense of peacefulness and true joy. I'll never forget this experience. Chrissy can do this for you, too. She is one of a kind." Michelle, Sociologist.