My Story….

Childhood....
When I was four years old, I lost my baby sibling to a miscarriage and experienced my first devastating loss. I didn't know what to do with that pain. It's taken me a lifetime to grieve that death.  I still look for this little soul in human beings I meet throughout the world. I've gotten really, really close 🙂
I was the kid in "resource" in elementary school. I was a slow learner and internalized this label 'til I was about 27 years old. This inspired me to become a teacher, and my God did I make sure all my students felt smart and capable.
I'm blessed and cursed as an Empath. When I was in the fourth grade my grandmother came to live with my family after my grandfather died, and I internalized her pain so deeply that I took on her arthritis inside my body. It's taken me years to get a handle on this.
College....
I got a tattoo of a carrot on my foot because I wanted to win a contest.
I used to be a Division I athlete at UC Berkeley. I threw the javelin. No joke.  
In college I would wake up and take Ritalin to get my work done. Then take a nap with a Xanax, and then go to sleep at night with the help of Lunesta. I would wake up the next morning and repeat this same cycle. I threw some anti-depressants in there from time to time too, but as you can guess, these chemicals didn't help. They were bandaid solutions. I hadn't yet gotten to the root of my pain. Those pills were easy buttons to avoid the pain, and that just made my pain worse.  It wasn't until I did the workshop Celebration of Woman that I was able to get through the day without the help of prescription medication. I was 25 years old. (More to say on that workshop later.)
I'm prescription free today. I know how to transform my depression, anxiety and ADHD into my strengths and gifts through the power of self love, meditation, and body movement.
I experimented with bulimia and disordered eating throughout college because I hated my body and ate all of my feelings. It wasn't until I did that same workshop, Celebration of Woman, that I went straight to the root of my pain and healed it and started eating healthy again and treating my body like a temple. I love my body now, everything about it.
When I was 21 years old I was traveling throughout Europe and found myself flirting with a charming chap from the U.K.  After making out with him, his friend pulled me aside to tell me the man I had been kissing actually had a girlfriend. I immediately approached my guy, and set up a boundary with these words, "Hey dude, I found out you have a girlfriend so out of respect for her, and for myself, I will not be kissing you anymore tonight, and I will definitely not be sleeping with you." An hour later I was roofied and woke up the next morning bruised, bleeding, and very clearly raped.
It was the worst morning of my life. In that fuzzy moment of realization I stopped believing in God and knew in my bones that this was my fault. If I wasn't such a flirt, this wouldn't have happened. I also developed the belief that setting up boundaries would cause me harm, since this man literally punished me for saying "No." I went down a very dark road after this night, with zero boundaries and no self respect. It took me 2 years to reveal this secret to my family and community and a lifetime to feel comfortable again on the table for my gynecologist exams. It took me 9 years to reveal this story online, which radically altered my purpose as a coach for the better. I'm happy to say that I have 95% healed from this rape, and the remaining 5% will come with time.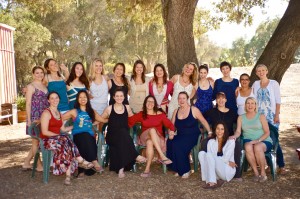 It's now my purpose and greatest honor to support other women who have been sexually abused to release this trauma from their bodies in healthy and empowering ways at our COR Woman Workshop. One of the most empowering moments for me was giving my shame a voice at "Take Back the Night" on UC Berkeley's campus where I spoke to hundreds of survivors about my experience and healing.
Becoming an Adult...
I have my Masters in Urban Education and Social Justice, and it was during my teaching career that I developed my passion for supporting human beings in living their most passionate and purposeful lives. I developed some pretty strong facilitation skills too.
My "Saturn Return" was a heavy, heavy year, with so much loneliness, growth, and transition- and I wouldn't trade it for the world. In my 27th year I went through three breakups. 1 with my teaching career, the next with my boyfriend of 4 years, and the 3rd with prescription medication and moved three times in the span of one year.  "A Woman's Worth" by Marianne Williamson got me through those nights.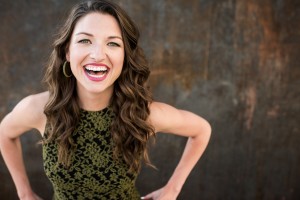 I walk my talk. I've worked with some of the world's best healers, therapists, and coaches. My whole human experience is supported week after week by the best of the best.
I've been through dark-night-of-soul breakups and reemerged more radiant and powerful than ever. The secret to healing? Feeling the pain.
I've been *that* person on an airplane who facilitated a medical emergency and kept the whole plane calm when no Doctor was present.
I've built a wildly successful business with a preschool teacher's qualifications and a heart on fire for healing.
Fun Facts...
I also facilitate men's healing at the Noble Man workshop, where I hold the space for men to heal their wounds and resentments with women in similar Rite of Passage retreats.
I've studied Orgasm, yes that's a thing.
When I'm not taking life too seriously I'm really. really. funny.
In 2010 I volunteered in a Tanzanian orphanage and preschool classroom and learned the true meaning of love. I also climbed Mt. Kilimanjaro. I had an accident while summiting the mountain and instead of freaking out, I wrote a song about it called,"Mister Possible Parasite."
I take my plants for walks around my house to make sure they get enough light.
I love to sing. If you follow me on Instagram you'll see my sweet ukulele jams that are so terribly awkward.
I've been to Burning Man 8 times and counting.
Oh yeah... I'm a Women's Empowerment Coach.
The first step in working with me is scheduling a discovery call. This confidential call will be 45 minutes long and it's a priceless opportunity to transform your life for the better.
Schedule your FREE discovery call with me.